Cindy Mochizuki
WHAT WE SAW AND WHAT WE DIDN'T SEE, CONVERSATIONAL URGENCIES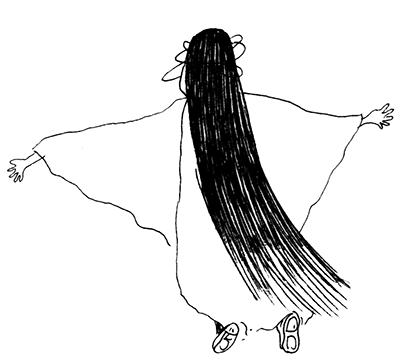 THIS ILLUSTRATED ESSAY
is a collection of conversations and lines between myself (Cindy Mochizuki) and artists Midi Onodera and Louise Noguchi. I have deep respect and admiration for these two Japanese Canadian women and for their longstanding work in the disciplines of media arts and visual arts. Their practices have challenged artistic forms and visual language within, and outside, public institutions, artist run-centres, museums, festivals, web, and social media.
What We Saw and What We Didn't See, Conversational Urgencies looks at connecting points between each of our visual practices, artistic processes, and ethical sensibilities while also considering why we make work, and who our audiences have become. I opened a dialogue through casual conversation and centered my inquires around perception as a tool of insight into Onodera's and Noguchi's artistic work and form.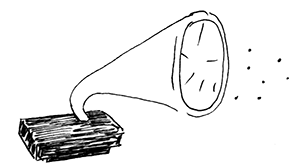 In conversation: Midi Onodera and Cindy Mochizuki

Cindy Mochizuki: I spent some time returning to your artist website and was amazed at your consistent research into the platform(s) of media and your inquiry into how media is being used in the everyday. You have not stood still; you have moved with the times. I was looking at the online video projects you have created over the decades, there are endless titles of projects, and I came across a more recent work the Lonely Videos (2017). I got fascinated with the term lonely web, "lives in the murky space between the mainstream and deep webs." Like a kind of ghost or a haunting. And then, I read on to find that you will be making work inhabiting these spaces through FauxMidi? Tell me who is FauxMidi? How did she arise? Is she an apparition of the future?
Midi Onodera: FauxMidi is a chatbot created through the app, Replika (https://replika.ai/). It is positioned as "an AI friend that's always there for you." Basically, it's an entertainment- based platform focused on the development of artificial intelligence. But I think who "FauxMidi" is, is less interesting than our growing unconscious dependence on AI and how chatbots have infiltrated our daily lives. Similar to previous years, my 2018 online video project is an attempt to confront the current day technologies and the ever-evolving cultural landscape. I want to make visible the gloss and surface sheen of these evolving technologies, so we may pause for a moment and question their very being and their overwhelming influence on us.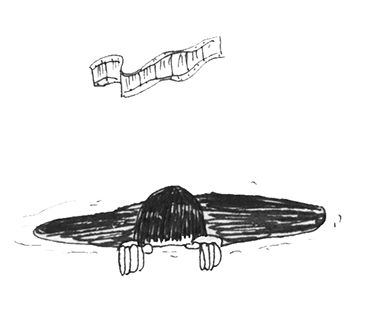 As is evident in your work, media in the 21st century encompasses so much more than what we previously imagined. The providence of technology can be said to be populated by ghosts, historic relics of old tech and as artists we can choose to embrace these techno-spirits or ignore them. I find your artistic encounters with "the haunted" speak to the melange of different media you employ. The audio stories from Rock, Paper, Scissors (2017), reference "radio dramas" (hugely popular in the 1940s) and your installation Yokai & Other Spirits (2011) is an elegantly composed box of shadow and light, the essence of cinema. I can see both the past and your interpretive presence in these works. So, I would ask you how you conceive a work—is this through a desire to explore a certain form of media—such as animation, installation, etc. or is your exploration more about the ways your concept manifests itself as a work is developed?
CM: When I conceive an artwork I am not always aware of the medium that I will use right away. I think the concept informs the media, that will best move this work forward and for me that can be a combination of media including the body/performance, animation, installation, video, audio works, etc. I also try to keep the presence of the human hand, ie: the person telling and making the story. It's important to me that this aspect of the human is intact in the work. This could be why I perform in a lot of my own work, whether it be the voices of characters in my audio fictions, hand drawn marks in a rotoscope animation, or simply even the reluctance to make the work look like a finished product.
Because I work in so many different media and enjoy the challenge of working with the "unknown" and the "uncontrollable" sometimes I find it difficult to define the form. I'm that artist that has resisted doing the same aesthetic form over and over again. In these last few years I have had moments where I regret that. I think why couldn't I have just stuck to one thing.
MO: I admire that diversity in your work, and in any artists' work. Sometimes I feel like I can't break beyond the moving image. It's been the form that has possessed me for so many years. I sometimes feel like a long-distance truck driver. Always on the road, watching the world pass me by, vaguely commenting to the stray dogs or getting pricked by dust-coated cactuses. I appreciate that you acknowledge the human element or hand-made process of creation and the action of story-telling. Can you talk a bit about how your stories are developed? What is your relationship to storytelling? Is this something that you were brought up with? Was this a way to pass on history?
CM: I think I was brought up to look beyond what we would normally see on a first impression. I'm thinking that when I look back at my childhood I grew up in a specific house hold where I was raised speaking two languages; English at school, and at home, Japanese, from a very Japanese Canadian context. Then of course there's all that is not said. I wouldn't say it was silence, as what I'm talking about is quite rich with content. But it's that kind of material that I start with when I tell stories. The third language—what's not said that is asking to be seen. I think when I write stories or when I first engage in the process of storytelling I start with a sign. I search for the messages, but sometimes they find me and that essentially becomes the seed that starts an elaborate process of building a story.